Customer service expectations are high. So are yours.
Brands like Zappos, Apple, and Amazon are setting a high bar for customer service. To avoid falling behind, companies need to up their customer service game.
Providing excellent customer service across digital and human-based channels is key.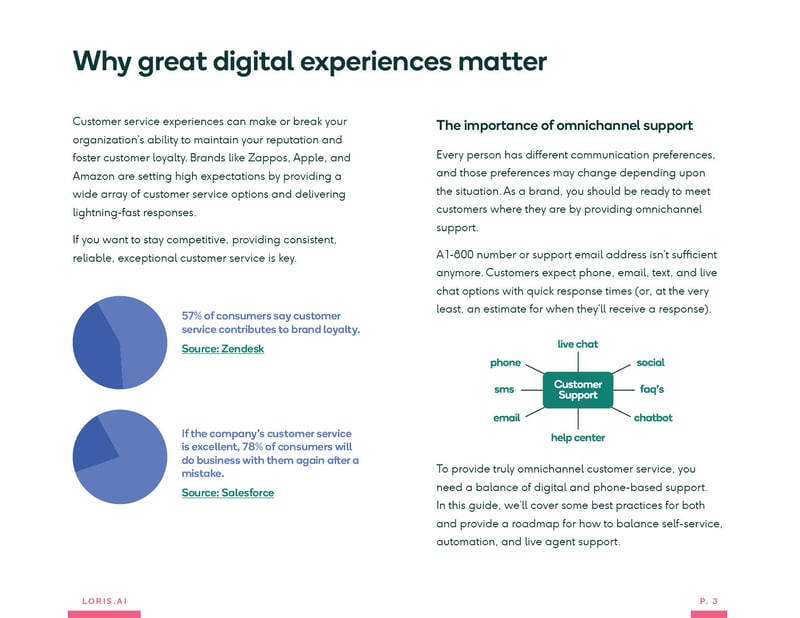 What's inside
Download our free guide to learn about:
Trends in customer service expectations, including demand for omnichannel options.
Customer service best practices for both digital/self-service and human-driven channels.
How to create a roadmap for customer service success
How Loris helps companies improve customer service KPIs with a balance of technology and human empathy
Want to learn more about customer service trends & the role of technology?
Check out this informative webinar with our Director of Product, presented at CX Camp 2021.